ABOUT US
ABOUT FreakOut Group
In 2011, FreakOut launched the 1st Demand Side Platform (DSP) in Asia. We have been listed on the Tokyo Stock Exchange Mothers (TSE:6094) since June 2014 and have expanded our global business aggressively. Currently we have branch offices in more than 10 countries/regions (USA, China, Japan, Korea, Taiwan, Philippines, Thailand, Vietnam, Malaysia, Singapore, Indonesia, India, etc.), aside from 2 offices in Japan (Tokyo and Osaka), along with 20 group companies.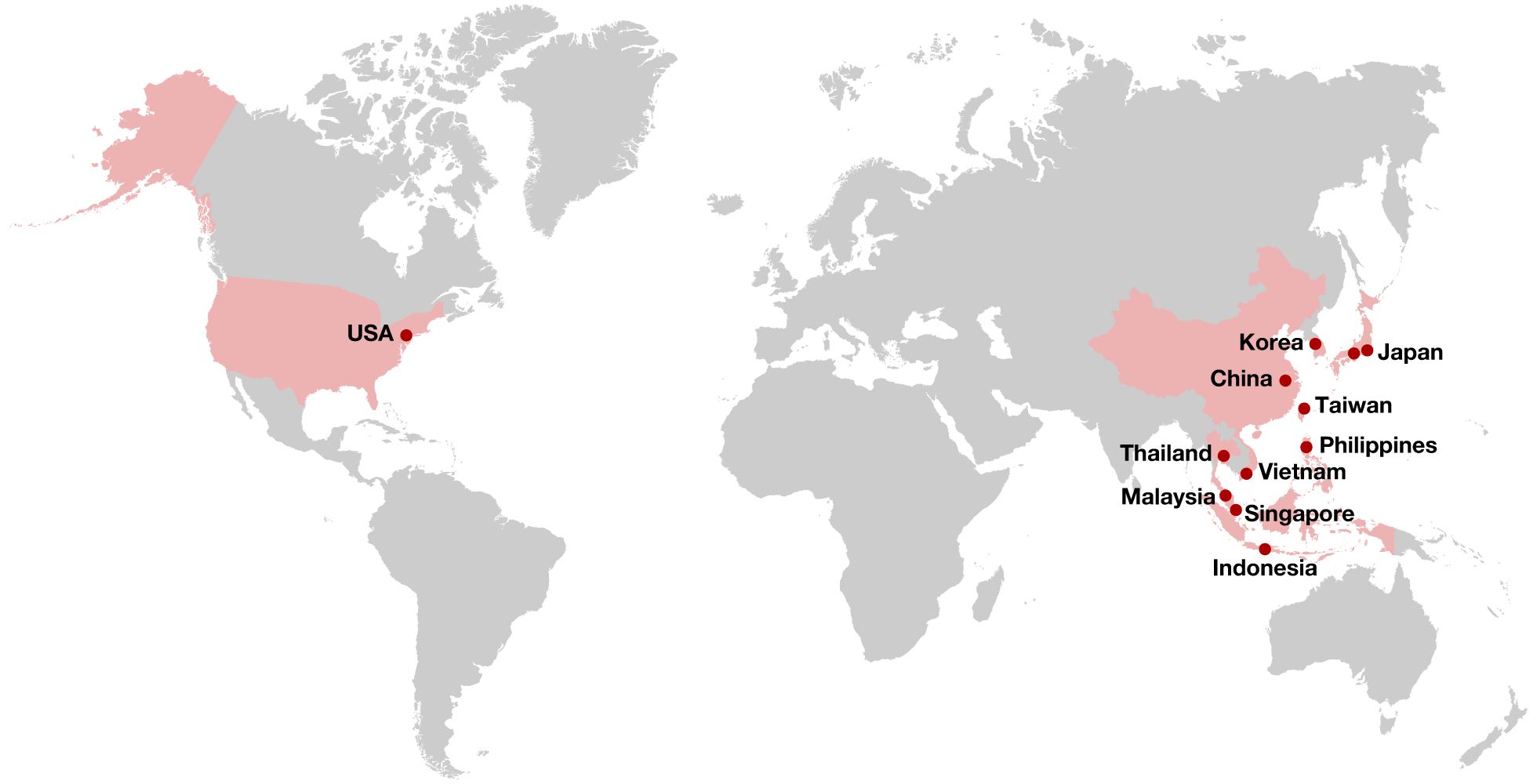 Note: Business locations of the FreakOut group are placed.(Updated in June, 2022)
ABOUT FreakOut China
Having branch offices and the experienced local staffs all over the world, FreakOut China can support client's overseas marketing.
Group companies